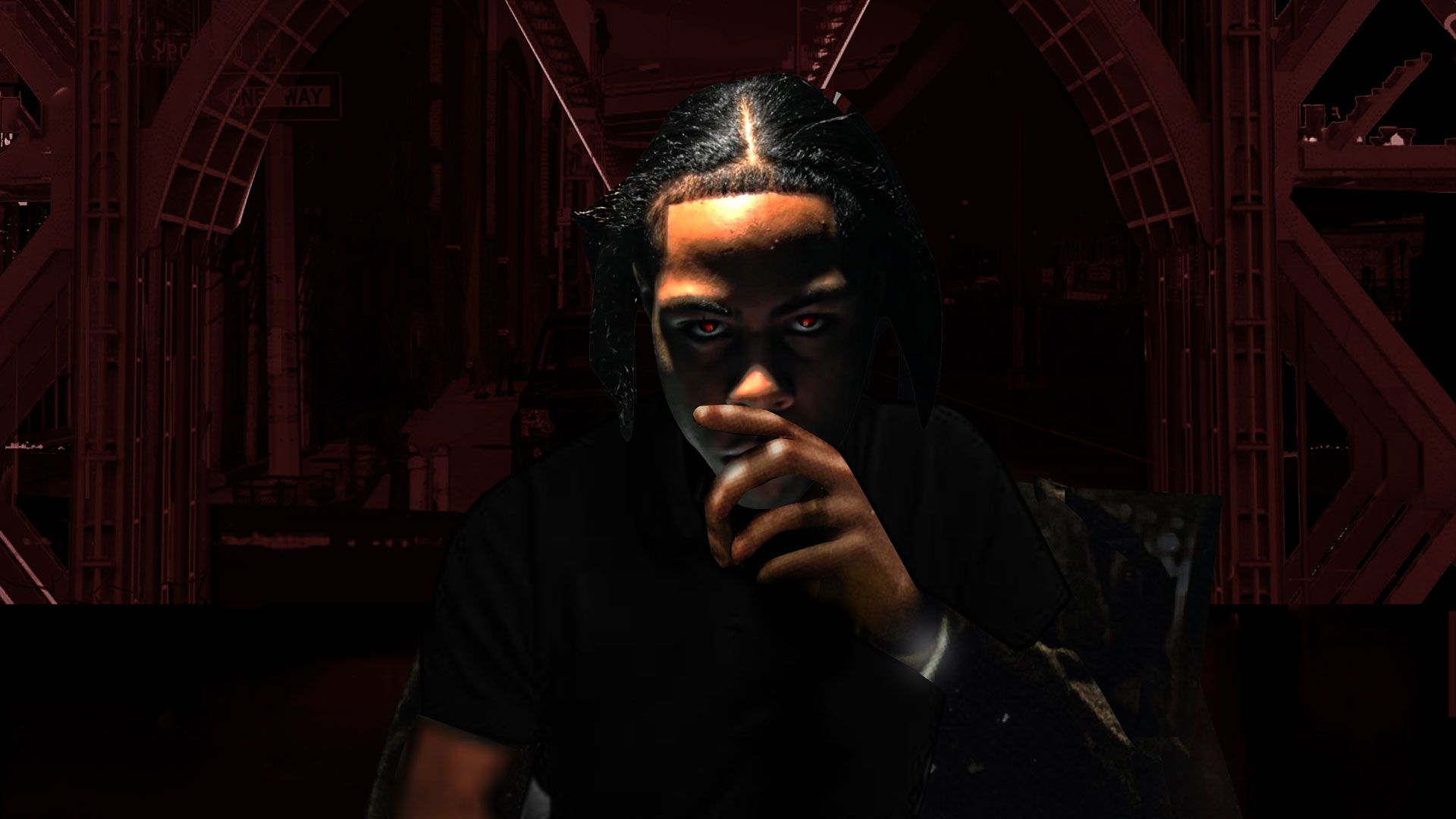 Tour
Sorry, there are no shows currently available. To be notified of new tour dates when they are announced, click the RSVP link below.
RSVP
About
Kay Flock's vision of drill music feels raw and free-spirited—an unburdened, electrifying take on his city's most exciting new sound. The New York rapper has spent the last couple years making tracks that bring some of the movement's strongest future stars together while amplifying his own, pitching drill as collaborative, energetic, and most of all, alive. Kay Flock started releasing his music the end of 2020 and has amassed huge buzz locally and beyond on his own. His raps, captured in street smashes like "Brotherly Love," featuring fellow Bronx MCs B Lovee and Dougie B, demonstrate the thrill of the ecstatic genre. Every bar is spit with the pedal pressed all the way to the floor.
Rather than just foreground Kay Flock's own magnetic delivery, "Brotherly Love" demonstrates the joyous teamwork at the heart of drill. The three rappers pass lines back-and-forth at high speed, carrying the track with their dizzying chemistry. As a game collaborator with one of the scene's most unique and recognizable new voices, Kay Flock is only poised for bigger things as he prepares his new music—which doubles down on the fiery energy, gruff rhymes, pounding instrumentals, and high-profile guest appearances that have powered his music so far.
In ways, his rise is similar to other New York drill artists, climbing from humble beginnings to the verge of the mainstream, but Kay Flock hails from the Bronx, a neighborhood that hasn't so far produced the genre's stars. He grew up in a rugged environment he describes as "dangerous" and, as a teenager, found escape in Brooklyn drill as well as the music of Chicago rappers like King Von. He tried baseball and basketball for a bit but those fizzled out after school. Everything came back to music. "When I was locked up, I used to always see videos of my mans recording, just getting lit," Flock says. "It's deeper than rap. There's more to it, street-wise."
In the Bronx, Flock made lifelong friends in B Lovee and Dougie B who, in 2020, introduced him to recording. Almost immediately, you could recognize Flock's unmistakable talent—and his city did. Early singles like "Opp Shottas" with B Lovee have earned millions of video views in less than a year. On that song, Flock punches in relentless streams of vocals, looming over the track like a storm cloud. The production scans as homemade, but his songs already felt bright and alive.
Now, Flock has emerged as the Bronx's and arguably New York City's hottest new rapper. Single after single drops like an atom bomb on the internet, and spends weeks reverberating out of car speakers uptown. And unlike the drill out of other neighborhoods, Kay's feels deeply connected to New York rap's long history. His biggest single to date, "Brotherly Love," evades the trappings of a typical hit: It's a posse cut through-and-through, with each rapper taking a dazzling verse. It's a classic form so near and dear to Flock he plans to drop a "Brotherly Love, Pt. 2." "This shit is natural," he says.
Even as Flock's star rises, and the co-signs roll in from Pitchfork, No Jumper, and artists from G Herbo, Lil Tjay—he doesn't plan to switch up. He's staying true to himself. His newest single, "Being Honest," feels a little smoother than others, but Flock powers through with some of his most poignant writing to date: "​​And I know that the feds tryna lock me / riding with it I hope they don't stop me / And if they do then it's gon' be a high speed / I pray God take the wheel hope he got me." He's expanding his sound while staying true to the scene that made him, and that feels like a recipe for success.
"I wanna tour everywhere and become national," Flock says, and surely that day is coming. What will he do with that extra reach when he gets it? "I wanna take drill with me wherever I go."